Send Inquiry
Sunburn Protector and Drought Tolerant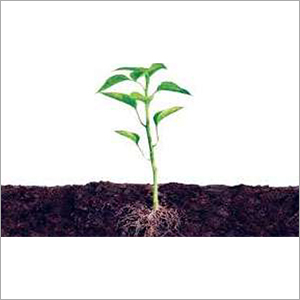 Sunburn Protector and Drought Tolerant
Product Code : 04
Price And Quantity
Minimum Order Quantity
100 Liter
Price Range
500.00 - 1500.00 INR/Liter
What Is Blanket
BLANKET is a new-generation, reflective type of anti-transparent cum anti-stress product. It is based on long chain fatty derived from non-edible vegetable oil.
Mode of Action
BLANKET functions primarily on the principle of reflecting the sun's rays. Applied as a foliar spray, it forms a thin glassy film-coat, which reflects incident light more than it would occur under normal conditions. This prevents the sun stroke effect of light on plant tissues.
Dose and Method of Application
Foliar spray - Prepare the spray fluid by mixing it with water at the recommended rate (2-3ml/Itr). The requirement of the spray fluid volume varies with the crop canopy and the customary local practice. The spray should be done to the level of drip.
Preparation of Spray Solution
Fill the dry, clean container with the recommended amount of BLANKET and add water. Stir well to get a good emulsion.
Compatibility
BLANKET ts compatible with most of the foliar pesticides. However, a jar test and application in a small area is recommended to test for compatibility before tank use.
Features
It imparts drought tolerance to crops by preventing excessive water loss from plants through transpiration.
BLANKET does not interfere in the normal stomatic activities and photosynthetic processes.
It improves the crop health and post-harvest keeping quality of the produce.
It enhances photosynthetic activity and partitioning of assimilates to the sink.
BLANKET ts non-toxic, bio-degradable and environmentally friendly.
Reduces plant transpiration by up to 50%
Guards against excessive heat, UV and frost-stress
Strengthens against transplant shock
Protects from sunburn and windburn damage
Won't impede photosynthesis or normal growth
Benefits
It effectively reduces the water loss from the plant surface through reflecting greater amount of incident light than it would occur under normal condition.
BLANKET helps plants to recover from sun stroke and / or cold stress and improves resistance to drought and frost.
BLANKET helps to maintain the relative water content and turgor of the plant cells.
BLANKET maintains the cell turgidity even after harvest; hence improves post-harvest keeping quality of the produce.
BLANKET improves the post harvest keeping quality and vase life.
Download Brochure

Trade Information
Supply Ability
1000 Liter Per Day
Delivery Time
7 Days